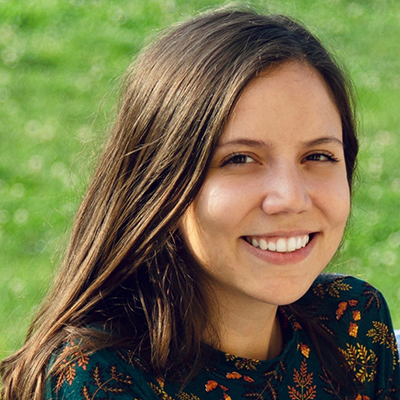 Alejandra Urcelay
Research Assistant
Key skills: data wrangling, visualization and analysis; R programming; GIS; cartography; spatial modelling; technical writing and editing; research.
Alejandra's work focuses on applying data science techniques and concepts from the natural sciences to address complex environmental issues, particularly in the fisheries and aquatic sciences domain.
Alejandra has an interdisciplinary background in environmental engineering, environmental science, and sustainability that provides her with a holistic vision of the environment. She has experience working in research on various environmental problems, including fisheries management, marine spatial planning, coral bleaching, climate change, water management, water quality, and soil quality.
Alejandra holds a B.Sc. in Environmental Engineering from La Salle University, Mexico, during which she received several awards that allowed her to participate in research internships at the University of California in Davis, the Autonomous University of San Luis Potosi, and the University of British Columbia. Between 2017 and 2018, she worked as a research assistant in the private sector, supporting the development of environmental and social impact assessments. She also worked at the International Institute for Applied Systems Analysis (IIASA), supporting research in the Water (WAT) program. Alejandra holds an M.Sc. in Resources, Environment and Sustainability from the University of British Columbia, where she focused on coral bleaching, developing an updated version of a comprehensive global mass coral bleaching database and assessed the extent of historical global coral bleaching events. During her graduate program, Alejandra was a fellow with the Ocean Leaders program.
Outside of work, Alejandra enjoys practicing yoga, hiking, and photography.