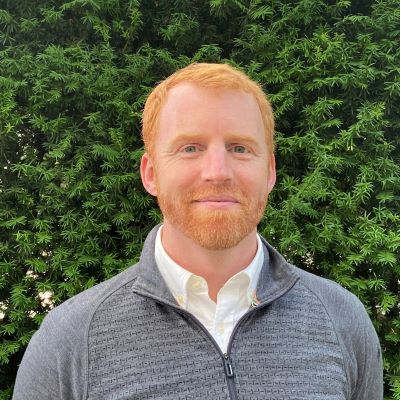 Patrick Burke
Sr. Climate Adaptation and Environmental Specialist
Key skills: climate resilience planning, renewable energy development, terrestrial ecology, decision support services, data analysis, environmental policy-science interface, and impact assessment.
Patrick's work focuses on sustainable development and natural resource management. His work addresses both climate change mitigation and adaptation, where he brings a balanced perspective from the sciences and humanities to solve challenges in environmental management.
Prior to joining ESSA in 2021, Patrick worked with private sector clients, Indigenous governments, Crown governments, and non-profit organizations to identify development pathways which effectively balance infrastructure needs with social values, ecosystem services, and biodiversity preservation. He has developed a deep understanding of the environmental regulatory processes which guide responsible infrastructure development through years of experience in the industrial wind energy and midstream natural gas sectors. He contributed to siting decisions and mitigation measures which reduced impacts to wildlife and habitat as part of the permitting and commissioning of over 750 MW of low carbon wind energy in the eastern United States. More recently, Patrick has used his background in environmental impact assessment and permitting to provide expert independent review of regulatory documents and habitat compensation plans for First Nation and municipal governments. He recently completed an evaluation of marine-focused climate adaptation and mitigation actions for communities, industries, and First Nations in north coastal Vancouver Island for the Marine Plan Partnership for the North Pacific Coast (MaPP). The purpose of the evaluation was to support local and regional climate resilience planning. Patrick has also recently been engaged by municipal governments to develop strategies for restoring and enhancing Pacific salmon habitat while adapting to sea level rise in the Fraser River estuary.
Patrick works with Indigenous communities to support Indigenous-led climate resilience which centers Indigenous values and governance in decision-making processes. He works with communities to determine priorities, to assess climate vulnerability, and to develop adaptation approaches that align with community values. He is passionate about transitional justice and committed to finding solutions to the climate crisis which reconcile the past wrongs of colonialism by supporting self-determination and lowering institutional barriers to climate equity.
Patrick holds a B.A. in Anthropology from the College of William and Mary in Virginia and an M.Sc. in Zoology from the University of British Columbia. His Master's research focused on mammal use of montane forests impacted by wildfire. Patrick is registered as a Professional Biologist with the College of Applied Biology (RPBio #3329) and certified as a Climate Change Professional through the Association of Climate Change Officers (CC-P #A-0105).
When away from work, Patrick enjoys telling dad jokes to his two daughters while they are still young enough to laugh. He also enjoys backcountry recreation and supporting biodiversity conservation initiatives at home and abroad.