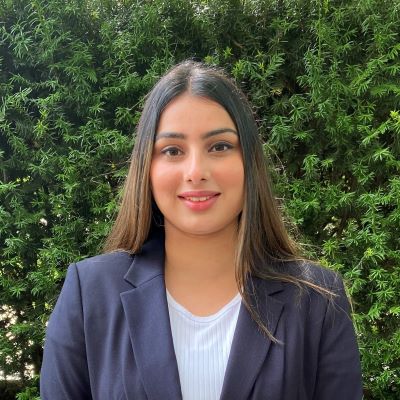 Premjit Kaur
Junior Accountant
Key skills: Financial management, tax filing, maintaining client records, and bookkeeping.
Premjit's work focus is on assisting with the financial duties at ESSA Technologies. She co-ordinates with the project managers to ensure that client's instructions are followed during processing of the contracts, preparing the project budgets and invoices for them. Along with that, she is also responsible to manage vendors' invoices, reconcile bank statements, approve timesheets for employees and assist with other administrative duties.
Her experience includes her role as an Assistant Accountant for an accounting firm in India, where she specialized in providing accounting, auditing, and taxation services to her clients. Having moved to Canada from India in 2019, she remains connected to her passion for women's rights as a prominent member of the IWA, organizing seminars to discuss the needs and rights of women in India. Her love of community and women's empowerment is displayed in her active participation as a volunteer with the Vancouver YWCA.
Premjit holds a B. Com Honors (in Accounting and Business Finance) from Panjab University, India and a Post-Degree Diploma from Langara College, Vancouver. She is currently pursuing a Chartered Professional Accounting designation (CPA).
When not at work or volunteering, Premjit enjoys hiking, cooking and watching documentaries.