Our world is full of wicked problems,
but don't let uncertainty stand in the way of solutions.
Adapt! Is an engaging card game that leverages 40 years of practical experience to introduce players to the steps, elements, and enabling factors that support rigorous adaptive management for overcoming environmental challenges.
Planning, doing, and learning are critical to your success but, as in real life, beware setbacks that will block progress.
Try the game!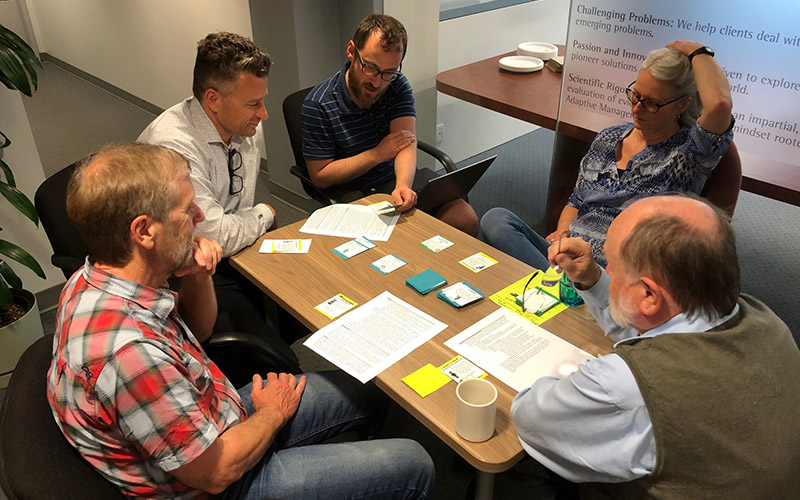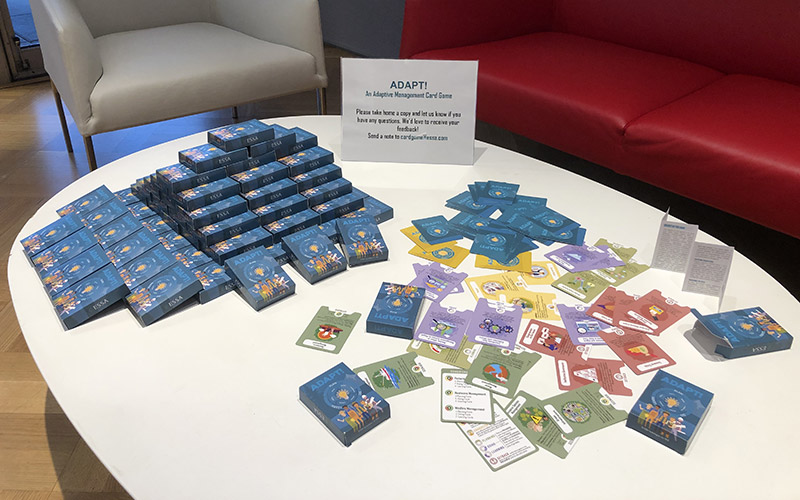 Will you adapt?
Choose a character and a scenario then work with your team to collect progress cards through three sequential phases of gameplay – PLANNING, DOING AND LEARNING. As you draw cards from a deck of events, you will encounter both progress and setbacks to adaptive management. Setbacks can block your progress and must be removed before your team can proceed. The game ends when you have met the progress card targets for each phase.