Monitoring Design & Evaluation
The world is noisy, complex, and interconnected; this confounds our understanding of whether policies, programs or actions are working as planned and subsequently inhibits decision making and progress.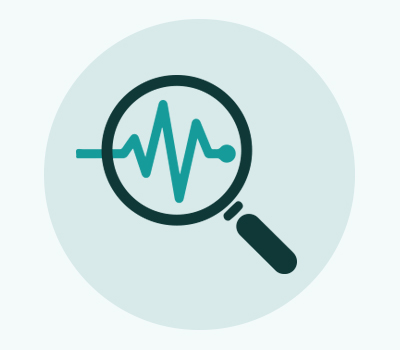 Investment in targeted monitoring of short-term results and evaluation of longer-term impact improves accountability with funders and stakeholders, accelerates learning based on evidence, saves money and improves decision making over time. Although monitoring and evaluation (M&E) is a necessary part of environmental management, it is often an afterthought and underfunded.
It's increasingly insufficient to simply report on whether you did what you said you would do. Those affected by policies, programs and actions as well as those implementing them want to know how well intended objectives are met and actual changes brought about. Effective M&E can address these needs. Setting up programs to collect monitoring data that informs decision making requires the discipline to identify and articulate clear, measurable objectives, often involving stakeholders and experts in the endeavor. Documenting the causal paths between the management intervention and intended results, via robust theories of change, performance measurement frameworks, and results matrices, as well as critical uncertainties, are essential steps in any learning-focused program. Identifying measurable and realistic indicators and metrics follows, as does designing protocols to populate indicators and metrics. Whereas monitoring supports course corrections throughout implementation, evaluation provides an independent judgement on whether the management intervention is working and what of it is worth continuing. 
ESSA has a long history of M&E experience with expertise applied at a range of scales and covering topics as diverse as clean production, river restoration, biodiversity improvements and national and community-based adaptation to climate change. Although the people engaged, science or knowledge leveraged and analytical approaches employed are often quite different, our overall process is rooted in our adaptive management mindset. 
Our services in this space include: 
Monitoring design that applies statistical and participatory methods to guide data collection efforts that match decision making needs

 

Monitoring and learning frameworks that articulate desired results in measurable terms, identify the biggest uncertainties in the potential results of management actions and promote learning by managers

 

Baseline studies to inform project planning and bolster understanding of the net impact of management actions

 

Program evaluation that adopts a user-inspired focus and research approaches made to measure

 
Key projects showcasing these services: 
Final Evaluation of the Caribbean Community Climate Change Centre's (CCCCC) Regional Resilience Development Implementation Plan

 

Indicator development and validation for the results-based M&E system for the African Development Banks (AfDB) Climate Change Action Plan (2011 – 2015)

 

Design of the M&E system for the Sustainable Development Cluster of the United  Nations Development  Programme, Ghana Country Office, aimed at improving tracking against national sustainable development goals

 

Support to the final evaluation of CARE International's Adaptation Learning Programme implemented in Kenya, Mozambique, Niger and Ghana

 

Evaluation of an existing commercial fisheries catch  monitoring program in western Canada to give recommendations on improvements in data collection and catch estimation

 

UNDP-funded development of the M&E system for the Government of Ethiopia's Climate Resilient Green Economy Strategy funding facility

 

Contribution to a comprehensive evaluation of an eight year, $129.1 million dollar program funded by the Moore Foundation intended to support wild salmon and their ecosystems in North America