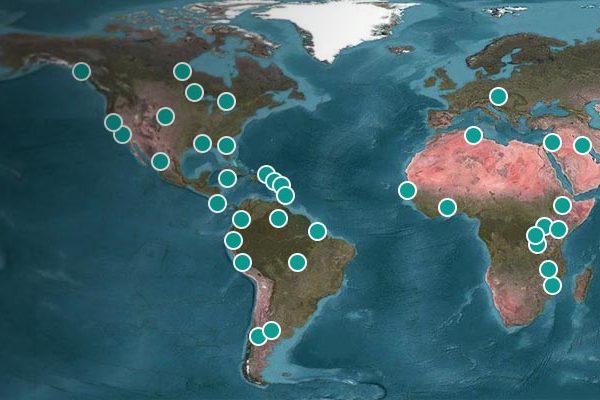 Where We Work
Our experience includes over 2,100 projects in more than 40 countries around the world.
ESSA has grown to become a world leader in the field of environmental consulting and decision support. We have achieved this position by consistently providing clients with the information they need to make improved decisions for a more sustainable future.
ESSA provides a strong multidisciplinary, multilingual, team of professionals and external associates with project experience in Africa, Asia, Europe, Latin America and Caribbean and North America. We work with clients in English, French and Spanish.
In the places we work around the world, we also acknowledge the rights of Indigenous people and seek to respect their lands, traditions, and knowledge.