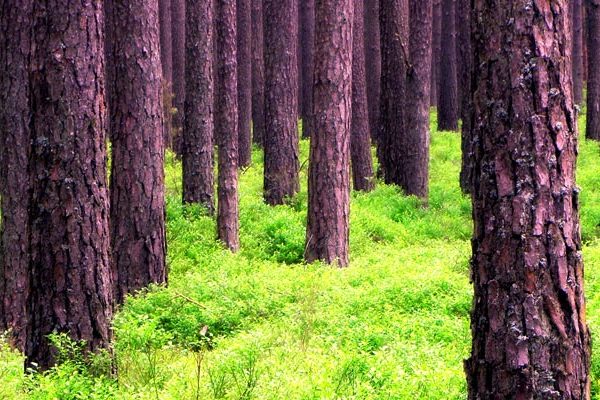 Our Clients
We have built many long-term relationships with our clients, and love working with people and organizations that embrace ways of doing things differently.

Our Clients
We have built many long-term relationships with our clients, and love working with people and organizations that embrace ways of doing things differently.
We have worked collaboratively with clients from all levels of government, Indigenous communities, international finance institutions, multilateral development banks, non-governmental organizations and the private sector. Our long-lasting relationships with many repeat clients are a testament to the high quality of our work, project management, and approach to building trust. Testimonials from our clients and partners corroborate the deep pride we take in bringing our best to address their needs.
The Honourable Marc Garneau
"I am pleased to announce this significant step towards better understanding Canada's coastal ecosystems and the effects of regional marine vessel activity on the environment. We are happy to work with ESSA Technologies Ltd., who will help us identity ways that we can assess the effects of existing and future vessel movement on the environment."
The Honourable Marc Garneau
Minister of Transport (also Canada's first astronaut in space)
Andrea Innes
"We are deeply indebted to the highly skilled and dedicated team at ESSA Technologies Ltd. for bringing our vision to life: a study that highlights the compelling economic case for the protection of BC's endangered old-growth forests. Not only did the team produce an outstanding product that exceeded our expectations, they brought enthusiasm, innovation and creativity to their work, along with a genuine passion for the project. We hope to have the pleasure of working with the ESSA team again!"
Andrea Innes
Ancient Forest Alliance
Andualem Taye
"We are pleased to have worked with ESSA Technologies on a design of M&E (monitoring and evaluation) system for Ethiopia's Climate Resilient Green Economy Strategy, contracted by the UN Development Program, as we draw an important lesson that is going to benefit us for years to come. The staff's technical rigor, diverse experience and diligence enabled the production of a report that was appreciated by all stakeholders."
Andualem Taye
Managing Director, SuDCA Development Consultants
Alyx Dellamonica
"Even a book about magic needs the occasional fact. The hard working environmental scientists of ESSA Technologies have inspired me, time and again, with their expertise and passion for developing solutions to humanity's climate change problems."
Alyx Dellamonica
Science fiction writer
Lara Hoshizaki
"The team at ESSA brought a wide-ranging set of skills and perspectives to support the re-development of the Coastal First Nation's Regional Monitoring System (plus they were such a fun bunch of people to work with!) Thank you all for your incredible commitment to this project."
Lara Hoshizaki
Regional Monitoring System Coordinator, Coastal Stewardship Network, Coastal First Nations - Great Bear Initiative
Craig Machtans
"I've worked with ESSA several times and each time what impresses me is the innovation in their work. They bring fresh ideas, know-how, and the horsepower to make those ideas a reality in the work. They also strongly encourage clients to provide a clear focus on what their basic assumptions and underlying needs are, thereby ensuring everyone is on the same page moving forward. This makes the final product very relevant."
Craig Machtans
Manager, Canadian Wildlife Service, Environment and Climate Change Canada
Dave Levy
"I have re-read the report and wanted to again let you know how valuable it will become as we move towards completion of the Final Report and the evaluation of findings of fact."
Dave Levy
Chief Scientist, Commission of inquiry into the decline of sockeye salmon in the Fraser
John Bair
"You guys are the bomb. If there were a level beyond Richter Omega I suspect it would be eleven. I am a twelve. You have exceeded my expectations."
John Bair
Riparian Ecologist, McBain Associates
Michael Wilson
"ESSA produced a technically thorough final report, and presented the findings to our Board of Forestry. Their thoughtful investigation and presentation helped build understanding and confidence with our Board and stakeholders, in both the recommendations and our implementation of them. It was a pleasure to work with them."
Michael Wilson
Acting Information Unit Manager, Oregon Department of Forestry
Elizabeth Mohammed
"I am astounded at the quantity and quality of the outputs. In so far as quantifying the ecological and socio-economic impacts of climate change on fisheries at a scale that is useful for countries to make climate-resilient decisions – it is indeed the first time we have done this. We now have the basic tools and a standardized monitoring framework that will allow us to refine, repeat or upscale the analyses over time, and by this means, also to assess whether we are achieving the desired outcomes and how to adapt our strategies accordingly."
Elizabeth Mohammed
Fisheries Manager for Trinidad
Robert Wigington
"The ESSA team have given us a bedrock foundation for the long haul. We are deeply appreciative and indebted."
Robert Wigington
Director of Conservation, The Nature Conservancy
Nina Hemphill
"Your vision of how to implement the science part of this program has been remarkable. We have all come a long way in the last 2 years."
Nina Hemphill
Fish Biologist, Trinity River Restoration Program
Craig Fleming
Craig Fleming, the Adaptive Management Lead for the Missouri River Restoration Program at the US Army Corps of Engineers, has moved on to a new job in California. His parting words to the team of scientists supporting him (from ESSA, Fisch Engineering, Pacific Northwest National Laboratory and the USGS Columbia Environmental Research Center), were as follows:
"I want to thank you all for your friendship, professionalism, expertise, and commitment to AM and the Missouri River Program. Together you are the best team of experts ever. Your personal skills and expertise are of the highest caliber and they are exactly what the program needed. Without your contributions (as individuals and as a team) the program would not be where it is today. Working with you all has been one of the most gratifying professional experiences I have ever had and I learned a great deal from each of you. I already miss working with you."
Craig Fleming
Former Assistant Operations Project Manager, U.S. Army Corps of Engineers
Mike Lapointe
"The environment that ESSA provides empowers workshop participants to express their views and the ESSA team skillfully responds to a diversity of comments in drafting summary reports. Interactions are efficient and professional."
Mike Lapointe
Chief Biologist, Pacific Salmon Commission
Calvin Peters
"Like most ecological systems, ESSA's success and longevity are multi-factorial, of course. But at its core, ESSA has always been about its people. The ESSA story is a powerful demonstration of how a group of like-minded individuals can channel their collective intellectual curiosity into a synergism of scientific creativity to find solutions to difficult problems, and how a team of principled scientists can create a nexus of professional integrity and objectivity in a world where these attributes are both increasingly needed and increasingly rare. And, of course, how such lofty deeds can be accomplished while still having a lot of fun and laughs along the way"
Dr. Calvin Peters, MD.
Former ESSA employee
Jennifer Pratt Miles
"Thank you for the time, energy, and creative thinking you invested in the recent review of the Everglades Adaptive Management Integration Guide. Your suggestions will result in stronger guidance on how to apply adaptive management to help achieve Everglades restoration."
Jennifer Pratt Miles
Mediator, Meridian Institute