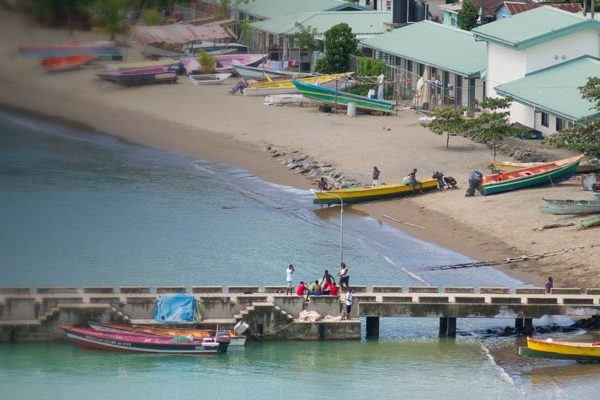 International Development
Developing countries face specific challenges, including data limitations and high uncertainty, limited capacity and governance challenges, high vulnerability to climate variability and natural risks and disasters.
Developing countries face specific challenges in sustaining healthy ecosystems and human communities. These include governance gaps, limited capacity, high vulnerability to climate change impacts and disaster risks and scarce information to assess problems and design solutions.
To tackle these challenging issues in the developing world, ESSA has assembled a multidisciplinary, multilingual, team of professionals and external associates with project experience in Africa, Asia, Latin America and the Caribbean. We work with clients in English, French and Spanish. ESSA has a strong international portfolio, having completed over 2,400 projects in 40 countries, working collaboratively with state and federal governments; international finance, multilateral and bilateral institutions; UN agencies; local communities; and industry clients.
ESSA's international work is focused on providing evidence-based, neutral impact assessments with a focus on documenting uncertainty and facilitating adaptive management approaches and long-term learning. We help our clients bridge the gaps between national environmental requirements and the level of information required for compliance with international standards, including the International Finance Corporation (IFC)'s Environmental and Social Performance Standards for sustainable development. Our goal is to provide our clients with the tools and knowledge they need to improve management of environmental and social risks. Foundational work can then be adapted as more information becomes available and a better understanding emerges of a project, process of policy's interactions with ecosystems and communities in each country's unique national and socio-ecological context.
Our work in this practice area encompasses:
Assessing the impacts of climate change on ecosystems and human communities, conducting vulnerability assessments and providing technical advice for climate change adaptation

Developing monitoring and evaluation systems for climate adaptation and development programs and projects

Natural hazards risk assessment

Evidenced-based assessment of the impacts of development projects on ecosystems and natural resources

Environmental and social due diligence of development projects against international sustainability standards

Technical facilitation and capacity building on complex socio-environmental issues
---
Explore the following sample of projects in International Development which showcase our work and a foundational reading list from which we draw inspiration. Contact Jimena Eyzaguirre (

[email protected]

)  for more information about our work in this practice area.
---
Biggs, R., C. Rhode, S. Archibald, L. M. Kunene, S. S. Mutanga, N. Nkuna, P. O. Ocholla, and L. J. Phadima. 2015. Strategies for managing complex social-ecological systems in the face of uncertainty: examples from South Africa and beyond. Ecology and Society 20(1): 52. http://dx.doi.org/10.5751/ES-07380-200152
Bill & Melinda Gates Foundation. 2010. A Guide to Actionable Measurement. 

https://docs.gatesfoundation.org/documents/guide-to-actionable-measurement.pdf

Brown, K. and E. Westaway. 2011. Agency, Capacity, and Resilience to Environmental Change: Lessons from Human Development, Well-Being, and Disasters. Annu. Rev. Environ. Resour. 36: 321-342. 

https://doi.org/10.1146/annurev-environ-052610-092905

Dambisa, M. 2009. Dead Aid: Why Aid Is Not Working and How There Is a Better Way for Africa. 

http://dambisamoyo.com/publications-articles-videos/books/dead-aid/

Loveridge, D. 2007. Adaptive Management for International Development Programs. Australasian Evaluation Society Conference. https://www.aes.asn.au/images/stories/files/conferences/2007/Papers/Donna%20Loveridge.pdf
Ramalingam, B. 2013. Aid on the Edge of Chaos: Rethinking International Cooperation in a Complex World. Oxford University Press. 

https://aidontheedge.info/

Taylor, J., and S. Soal. 2003. Measurement in Developmental Practice: From the Mundane to the Transformational.   

http://www.institutofonte.org.br/sites/default/files/Taylor%20J%20%20Sue%20S_Measurement%20in%20Developmental%20Practice%20-%20From%20the%20mundane%20to%20the%20transformational.pdf

The Resilience Alliance. 2010. Assessing Resilience in Social-Ecological Systems: Workbook for Practitioners. Version2.0.   https://www.resalliance.org/resilience-assessment

Tompkins, E.L., and W.N. Adger. 2004. Does adaptive management of natural resources enhance resilience to climate change? Ecology and Society 9(2):10. 

http://www.ecologyandsociety.org/vol9/iss2/art10

Walker B. and D. Salt. 2006. Resilience Thinking: Sustaining Ecosystems and People in a Changing World. Island Press. 192 pp. https://islandpress.org/books/resilience-thinking