This April 6-9, 2021, more than 1,000 scientists, managers, and policymakers gathered virtually for the 11th Biennial Bay-Delta Science Conference. Broadly, this conference seeks to provide new information and tools to the large community of scientists, engineers, resource managers, and stakeholders working on issues in the Sacramento-San Joaquin Delta and the San Francisco Estuary. This year's theme "Building Resilience Through Diversity in Science" emphasized the importance of supporting diversity in its many forms – from species and habitats to people and perspectives.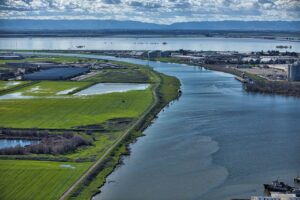 ESSA attended this year's virtual conference, with Natascia Tamburello presenting ESSA's recent work for the interagency Collaborative Adaptive Management Team during the "Human Dimensions of Delta Science" session. Natascia's talk, centering on approaches that foster consensus among stakeholders, was featured in Estuary News this past week. By asking well-informed survey participants to rank 44 different interventions for salmonids, Natascia, alongside ESSA's Cedar Morton, were able to identify who disagrees and why – information that provides a starting point for reducing disagreement rather than further cementing it.
The conference included a wide range of participants and speakers representing a multiplicity of disciplines, methodologies, and ways of knowing.  ESSA was excited to participate and contribute to the impressive efforts and collaborations working to capture the complexity of the Bay-Delta social-ecological system.