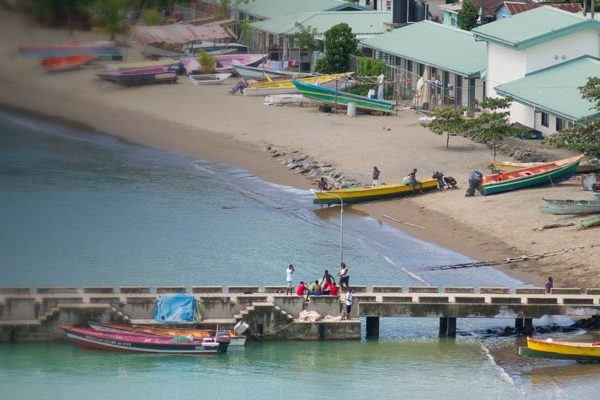 International Development
Developing countries face specific challenges, including data limitations and high uncertainty, limited capacity and governance challenges, high vulnerability to climate variability and natural risks and disasters.
Photo David Marmorek took the photo Dec 27, 2022 Gibsons, BC.
ESSA works at the cutting edge of nature-based solutions (NBS) in Canada, the USA, and internationally. As interdisciplinary ecologists we stand apart, with a unique ability to advise our clients about integration across ecological systems, and to conduct scientifically robust biophysical modelling alongside social and economic assessment.
Our recent NBS work spans a range of topics including natural asset management with coastal, terrestrial, and freshwater systems, forest carbon assessments, and ecosystem service assessments for marine protected area planning, forest management, and mangrove management.
We have developed a "one-stop shop" approach to natural asset management in close collaboration with the Natural Assets Initiative (NAI), tested over multiple projects. This service offering is designed to be consistent with the United Nations System of Environmental Economic Accounting (UN SEEA) and the widely applied Total Economic Value approach to assessing contributions of ecosystem services to human welfare. The main steps in the approach include:
Natural asset inventory
Condition and risk assessment
Quantification of baseline (current) service provision
Development of target levels of service
Evaluation of candidate management alternatives
Economic valuation of ecosystem services
Monitoring and adjustment
We understand our clients may enter these projects at different stages of their natural asset management journey and have tailored our service offerings as a menu of options that can occur sequentially or individually.
---
Explore the following sample of projects from ESSA's Nature Based Solutions Practice Area which showcase our work. You can also explore a foundational reading list from which we draw inspiration. Contact Cedar Morton (

[email protected]

)  for more information about our work in this practice area.
---
Anielski, Mark, and Sara Wilson. 2005. Counting Canada' s Natural Capital: Assessing the Real Value of Canada' s Boreal Ecosystems. Calgary, AB: Pembina Institute. https://www.pembina.org/pub/counting-canadas-natural-capital.
British Columbia (BC) Ministry of Municipal Affairs and Housing (Canada). 2019b. Integrating Natural Assets into Asset Management – A Companion Document to Asset Management for Sustainable Service Delivery: A BC Framework. Asset Management BC. https://www.assetmanagementbc.ca/wp-content/uploads/Integrating-Natural-Assets-into-Asset-Management.pdf
Costanza, R., d'Arge, R., De Groot, R., Farber, S., Grasso, M., Hannon, B., Limburg, K., Naeem, S., O'neill, R.V., Paruelo, J. and Raskin, R.G., 1997. The value of the world's ecosystem services and natural capital. nature, 387(6630), pp.253-260.
Hanley, N., et al., 2003: Aggregating the benefits of environmental improvements: distance decay functions for use and non-use values. Journal of Environmental Management, 68 (2003), 297–304.
Knowler, Duncan, and Kristin Dust. 2008. "The Economics of Protecting Old Growth Forest: An Analysis of Spotted Owl Habitat in the Fraser Timber Supply Area of British Columbia." Burnaby, B.C.
Loomis, John B., Armando González-Cabán, and Robin Gregory. 1996. "A Contingent Valuation Study of the Value of Reducing Fire Hazards to Old growth Forests in the Pacific Northwest." Research Paper PSW-RP-229-Web. Albany, CA.
MNAI. 2022. Developing Levels of Service for Local Governments: A Guidebook for Local Governments. Municipal Natural Assets Initiative.
Morton, C, D Knowler, C Brugere, D Lymer, and D Bartley. 2017. "Valuation of Fish Production Services in River Basins: a Case Study of the Columbia River." Ecosystem Services 24: 101–13. doi:10.1016/j.ecoser.2017.02.007.
Municipal Natural Assets Initiative (MNAI). 2023.Legal Primer: Natural Asset Management by Local Governments in Canada.MNAI.ca. https://mnai.ca/media/2023/02/MNAI‐Legal_Primer‐Natural_Asset_Management_by_Local_Governments_in_Canada.pdf
UNIDO. (2011). Industrial Value Chain Diagnostics: An Integrated Tool. United Nations Industrial Development Organization (UNIDO). Vienna, Austria. 114pp