Developing an Adaptive Management Plan for California`s Dry Creek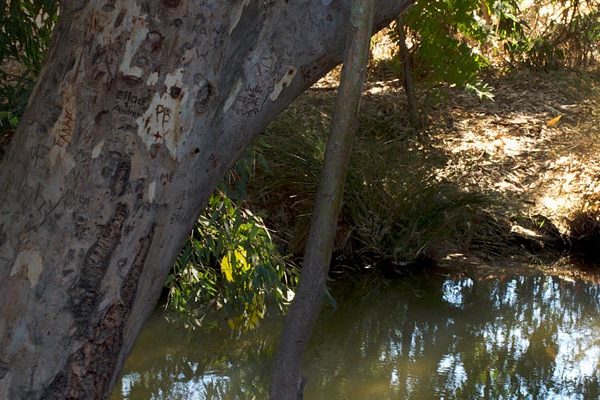 ESSA developed the Dry Creek Adaptive Management Plan to help the Sonoma County Water Agency evaluate the benefits of an ambitious program of phased habitat rehabilitation actions throughout California's Dry Creek in restoring resident populations of endangered coho and steelhead.
| | | |
| --- | --- | --- |
| | Location: | Dry Creek, Sonoma County, California, USA, N 38°35′10″, W 122°51′26″ |
| | Client: | Sonoma County Water Agency |
| | Duration: | 2010 – 2014 |
| | Team Member(s): | Dave Marmorek, Marc Porter, Darcy Pickard, Katherine Wieckowski |
| | Practice Area(s): | Adaptive Management, Fisheries & Aquatic Sciences |
| | Services Employed: | Ecosystem Restoration Planning, Facilitation & Stakeholder Engagement, Monitoring Design and Evaluation, Statistical Design and Analysis |
The Problem We Aimed to Solve We Aim to Solve
To provide water supply and flood control for 600,000 residents, flow is regulated along 22 km of Dry Creek, a major tributary of the Russian River.  To improve habitat conditions for endangered coho and steelhead, a Biological Opinion was issued that mandates large scale enhancement of Dry Creek rearing habitat. ESSA facilitated the collaborative development of a Dry Creek Adaptive Management Plan (AMP) to guide the design, implementation, monitoring, evaluation and adjustment of the habitat enhancement actions. Challenges included: strongly held beliefs by participating stakeholders; different opinions on what constitutes project success, the preferred form of fish habitat to create, and appropriate scales and types of effectiveness monitoring (feature scale vs. site/reach or watershed scale).
How We Helped
These challenges necessitated a creative AM approach with a novel framework for monitoring and assessment. Key uncertainties related to clearly detecting improvements that result from river treatment and distinguishing them from background noise or non-treatment variables. This required developing rigorous methods for implementation, effectiveness and validation monitoring (see Figure 1), which ESSA incorporated into the Dry Creek AMP through the following four steps:
Define the spatial extent and temporal horizon of the project and the alternative management actions under consideration;
Describe the context for Dry Creek monitoring, highlighting linkages between management actions, habitat attributes and fish response;
Describe the performance measures / indicators associated with each objective as required by the Russian River BIOP; and
Identify decision rules for assessing the success of current and/or future river restoration management actions that explicitly account for uncertainties in monitoring and in system response.
Our Project's Impacts
Effectively directing and evaluating success of restoration projects required developing a planning and validation process to prioritize monitoring, modelling and research within an adaptive management context. The solid scientific framework developed by ESSA within the Dry Creek AMP will be essential for achieving defensible science in support of the restoration goals of the Dry Creek Restoration Project. The AM framework is designed to recommend specific projects to fill critical knowledge gaps and reduce uncertainties, as well as provide guidance (i.e., project design and monitoring techniques) to the SCWA staff who carry out habitat rehabilitation projects in Dry Creek. Key questions to resolve within the Restoration Project are framed as testable hypotheses and the Dry Creek AMP helps the SCWA determine the most cost-effective ways of testing them.