Eulachon in the Kemano and Nearby Rivers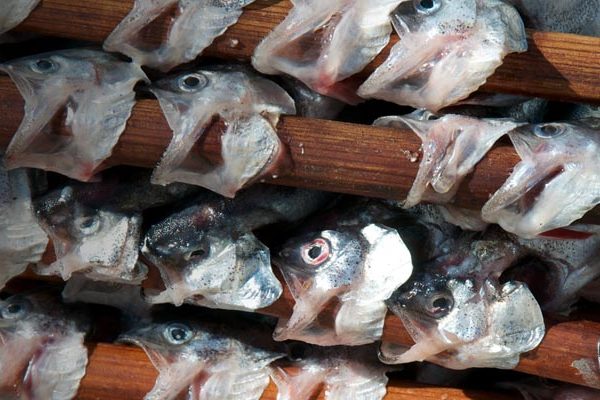 ESSA conducted a data needs assessment and developed a framework for identifying monitoring activities that can provide data useful for informing decisions within First Nation stewardship offices on the central and north coasts of British Columbia.
| | | |
| --- | --- | --- |
| | Location: | Kemano River and Pacific Coast, USA and Canada, 48155, -128.12166 |
| | Client: | Rio Tinto Alcan |
| | Duration: | 2014 – 2015 |
| | Team Member(s): | Erica Olson, Carol Murray, Dave Marmorek, Alex Hall, Diana Abraham |
| | Practice Area(s): | Fisheries & Aquatic Sciences |
| | Services Employed: | Science Communication & Knowledge Synthesis, Facilitation & Stakeholder Engagement, Monitoring Design & Evaluation |
The Problem We Aimed to Solve We Aim to Solve
Beginning in the mid-1990s, eulachon populations from California to southeastern Alaska sharply declined. Some eulachon spawning rivers changed to having a fraction of the eulachon abundances that they once did, and others to having no eulachon spawners at all. On the central coast of British Columbia, within the Douglas Channel/Gardner Canal area, the Kemano River has been an eulachon spawning river and place in which Haisla have harvested eulachon for generations. The Kemano River is also the location of Rio Tinto Alcan's (RTA) Kemano hydroelectric operations.
How We Helped
To clarify what was known and not known about the status and trends of eulachon in the Kemano River and how it has been influenced by RTA's Kemano operations, we undertook a literature review, which included Traditional Ecological Knowledge (TEK) as well as knowledge from relevant scientific literature. The literature review was aimed at answering a series of questions that were organized into three main themes:
History of Eulachon
What historical changes have occurred to eulachon in the Kemano River and other nearby rivers in the Gardner Canal area, including harvesting methods?
What is the history of eulachon in other Central and North Coast rivers?
Influence of Kemano Operations
Do Kemano power operations and flow management affect eulachon in the Kemano River?
How significant are these effects, relative to other factors?
What has, or will affect power/flows from the Kemano powerhouse?
Eulachon Recovery
What could be done to help restore eulachon populations in the Kemano River (hydro, habitat, harvest, hatcheries, other)?
What evidence is there of the effectiveness of these actions?
Our Project's Impact
Exploring the suite of possible anthropogenic and environmental impacts on eulachon, we developed a conceptual model to display the possible pathways of effect, summarized the evidence both for and against each of the different pathways, and provided an assessment of the relative importance of each pathway in regards to the eulachon population declines. The results helped to identify current knowledge gaps and critical uncertainties important for land and resource management relevant to eulachon populations.