Transforming Commercial Fisheries Monitoring and Catch Reporting in Pacific Canada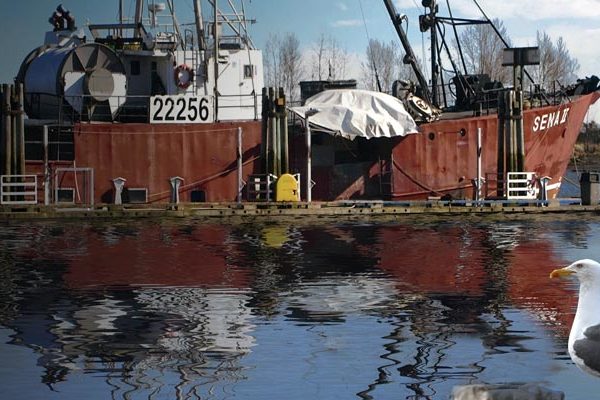 Fishery monitoring and catch reporting remains an on-going challenge in fisheries all over the world. The ever-increasing need for reliable estimates of catch has put pressure on the government and fishers alike to improve current monitoring and reporting programs.
| | | |
| --- | --- | --- |
| | Location: | Pacific Region, Canada, including South Coast & Fraser Interior Area |
| | Client: | Fisheries and Oceans Canada |
| | Duration: | 2013 – Ongoing |
| | Team Member(s): | Brian Ma, Darcy Pickard, Brendan Connors, Natascia Tamburello, Frank Poulsen, Cedar Morton |
| | Practice Area(s): | Fisheries & Aquatic Sciences |
| | Services Employed: | Statistical Design and Analysis, Environmental Management & Monitoring, Monitoring Design & Evaluation |
The Problem We Aimed to Solve We Aim to Solve
A more integrated approach is necessary to ensure that fishery monitoring and catch reporting (FM&CR) tools and methods are evaluated together to meet the data needs and performance measures of each fishery, while remaining feasible and cost-effective for harvesters. Pilot projects of monitoring and reporting tools and methods have been and continue to be implemented throughout the Pacific Region; however, there has been limited uptake of transformative methods for these pilots. This is in part due to a limited evaluation of these tools in an integrated 'system-wide' framework (i.e. a FM&CR program) to ensure that together these monitoring tools and methods and management actions meet data needs within the context of existing or future management of the fishery. To address this limitation and better align with the objectives set forth in the Strategic Framework for Fishery Monitoring and Catch Reporting for the Pacific Region (DFO 2012), work has been initiated by the Department to develop a system-wide framework that will integrate tools and methods to create programs that address all monitoring and reporting needs.
How We Helped
The overarching objective of this work is to improve fishery monitoring and catch reporting in the many salmon fisheries in the Pacific Region, and to implement these changes in a coordinated way across fisheries.
In this on-going process, feedback was elicited from stakeholders and a key gap was identified by the stakeholders, managers, and scientists – the need for a clear understanding of how data are used to inform decision-making, what the data requirements are (e.g., precision), and what are the implications for harvesters. To respond to this feedback, DFO Science and Resource Management staff in the Pacific Region identified the need to develop a better understanding within the Department of specific data requirements, while continuing to make progress on improving fishery monitoring and catch reporting and to design a pilot program for implementation in a commercial fishery (e.g. Area D Johnstone Strait commercial gill net) for the 2018 season.
Our Project's Impacts
The work is on-going. By the spring of 2018, we expect to have worked with the Department and stakeholders to develop a pilot fishery monitoring and catch reporting program for the Area D commercial gill net fishery for sockeye in Johnstone Strait to be deployed for the 2018 sockeye fishery. Development of programs for other areas would follow afterwards!