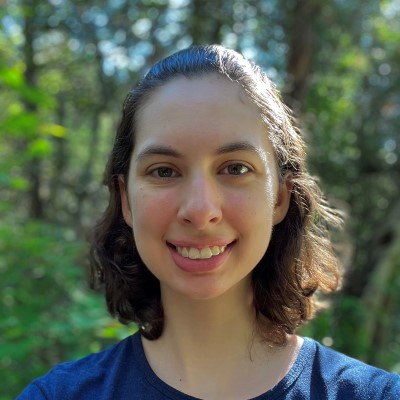 Alex Tekatch
Systems Ecologist
Key skills: data analysis and visualization, statistical modelling, GIS, science communication, ecosystem resilience to wildfire, climate change adaptation, ecohydrology.
Alex is passionate about solving complex and interdisciplinary environmental problems and providing solutions that protect and enhance the resilience of ecosystems and human systems to climate change.
Alex's work focuses on integrating physical and ecological concepts to solve complex interdisciplinary environmental problems. She has a holistic, multidisciplinary background encompassing ecohydrology, botany, statistics and GIS. She has experience working in applied biology and environmental research, and has strong skills in scientific communication, data analysis and visualization, remote sensing and spatial analysis.
Alex holds a B.Sc. in Biology & Environmental Science, with a Minor in Geographic Information Systems, from McMaster University, and is completing a Master of Science degree in Ecohydrology at McMaster University. During her B.Sc., Alex conducted research on the genetic relatedness of invasive Phragmites australis populations along highway corridors in southern Ontario, and on the influence of peat depth on peatland vulnerability to wildfire in the Ontario Georgian Bay Biosphere. Her M.Sc. work focuses on the biophysical characteristics of peatland wildfire refugia in eastern Georgian Bay, Ontario, and the development of a statistical model to map potential fire refugia for applications in fire management and conservation planning.
Outside of work, Alex also enjoys hiking, searching for rare plants, astrophotography, and painting.