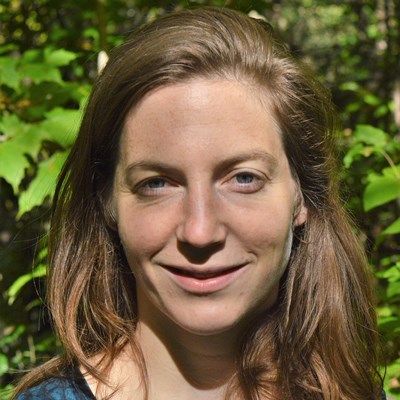 Aline Litt
Research Assistant
Key skills: fish and aquatic ecology, species at risk, experimental design, technical writing and editing, communication, data analysis, research.
Aline's work focuses on providing research and writing support to address ecological questions, particularly in the realm of cumulative effects assessment.
Aline has primarily worked in the fisheries and aquatic science research sector, with experience in academic institutes and NGOs. From this work, she has garnered skills in quantitative and qualitative analysis and has learned to integrate both social and ecological methodologies to address her research questions. Aline also has strong verbal and written communication skills, with experience summarizing her work for a wide range of audiences.
Aline holds a B.Sc. in Biology from Memorial University of Newfoundland, where she focused on questions relating to the evolutionary ecology of fishes. Specifically, her undergraduate research topics included work examining the geometric morphometrics of brook charr and the factors affecting embryonic development of banded killifish. Following her undergraduate degree, Aline was employed in various technical research capacities in the marine, freshwater and terrestrial realms. Between 2017 and 2019, Aline completed a M.Sc. in biology at Carleton University, where she conducted a socio-ecological risk assessment of the effects of recreational fishing on American Eel, an endangered species in Ontario. During this time, she also led an acoustic telemetry project to study the behaviour and passage success of American Eel as they migrated past a hydroelectric generating station.
When not at work, Aline spends her time hiking, camping, gardening, and cooking.