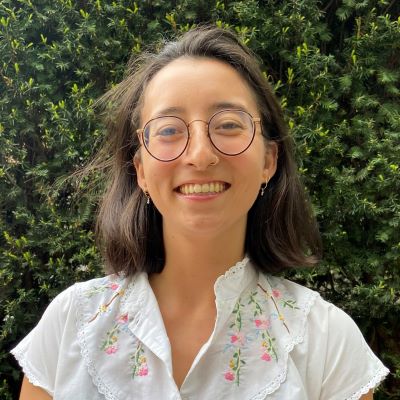 Bea Rost-Komiya
Systems Ecologist
Key skills: Science communication, data analysis and visualization, technical writing and editing, fish physiology, conservation ecology.
Bea's work focusses on synthesizing information across knowledge systems and applying it to address complex socio-ecological problems. Her interdisciplinary research background and passion for conservation have helped her develop a broad skillset that ranges from experimental design and technical writing to minnow-trapping and plumbing recirculating fish-holding systems.
Bea holds an Honours B.Sc. in Animal Biology from the University of British Columbia, where she investigated the relationship dynamics between ants, bromeliads, and their host trees within the context of biological pest control in orange plantations in the Neotropics. She also holds an M.Sc. in Zoology from UBC and her graduate studies focussed on understanding the role of intraspecific variation and plasticity in responses to environmental change in the Atlantic killifish. During her academic career, Bea was the recipient of various awards including an NSERC Undergraduate Student Research Award and an NSERC Graduate Scholarship.
When out of the office, Bea enjoys the whole range of stereotypical Pacific Northwest Coast activities: hiking, climbing, mountain biking, skiing, fishing, and avoiding the rain.