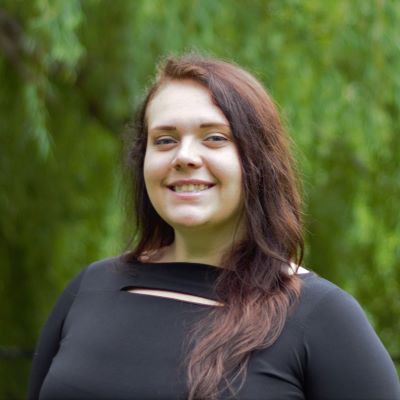 Courtney Stevens
Systems Ecologist
Key skills: species distribution modelling, science communication, remote sensing imagery analysis, GIS spatial analysis, landscape ecology, plant physiology, green roof suitability metrics.
Courtney's work focuses on using GIS, scientific research, and indigenous knowledge to solve a variety of problems facing the world today. She is passionate about climate change and the effects it will have on northern Canadian communities, green energy innovations, landscape ecology and anthropogenic influence, and investigating grey literature as fervently as published research. Courtney has a background in writing and communications, geospatial analysis, Earth systems, and some land surveying.
Courtney holds a BSc. in English, Earth & Environmental Systems, and Environmental Science from the University of Toronto. During this chapter, Courtney successfully experimented and analyzed the impact biochar had on albedo in green roof plots, and investigated the implications this had on urban heat island effects. She was also working as a research assistant on a number of PhD projects, which resulted in exposure to soil gas flux mechanisms, invasive species ecology, C3/C4 pathways in plants, and large-scale remediation efforts. Courtney then went on to achieve a Masters in Geomatics for Environmental Management (MGEM) at the University of British Columbia. This degree enabled her to acquire, analyze, interpret, and manipulate remotely sensed imagery to derive information that can answer questions like 'How much forest has been lost to wildfires over the last 5 years?' and 'Where will Arctic greening be most prevalent given future climate scenarios?' The combination of both science and art courses during her degree has allowed her to be extremely proficient with scientific writing and communication, and she prides herself on the ability to 'translate' scientific significance to a range of audiences.
Outside of work, Courtney enjoys overnight backpacking in challenging locations, walking her cat, playing niche video games, and volunteering her GIS skills to the Institute of Prairie and Indigenous Archaeology.