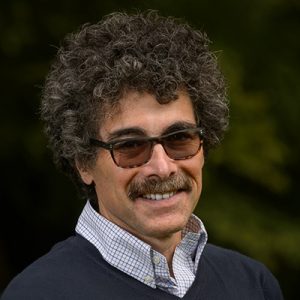 David Marmorek
Lead Scientist | Sr. Partner
Key skills: simulation modeling, aquatic ecology, experimental design, decision analysis, adaptive management, facilitation, team leadership.
David enjoys combining the technical tools of adaptive management with innovative methods of facilitation and team leadership to tackle complex environmental problems. In Haiku form,
Bringing together
People, tools and strong science
Really turns his crank!
David is an aquatic ecologist with 40 years of experience in predicting and assessing the potential impacts of human activities on ecosystems, and developing plans to rehabilitate damaged ecosystems and recover threatened biota. During his career he has led or contributed to multi-agency, interdisciplinary teams assessing the impacts of acidic deposition, pulp mills, forestry, hydro-electric dams, fish harvesting, power plants, climate change and urban/industrial pollution in North America, South America and Asia. Over the last two decades, his primary focus has been applying systematic approaches to recovering fish and wildlife species affected by dams and flow management in North America, and restoring the ecosystems that sustain these species. He has gained a broad perspective on the challenges involved in this domain, having worked at multiple spatial scales in California (Clear Creek, Trinity River, Russian River, Sacramento River), the Pacific Northwest (U.S. Columbia Basin), the American Southwest (Rio Grande), the U.S. Midwest (Platte River, Missouri River) and British Columbia (Cheakamus, Okanagan, Canadian Columbia Basin). His efforts have contributed significantly towards the development and implementation of creative, effective approaches for recovering fish and wildlife populations, evaluating alternatives using models and decision analysis, managing water to meet multiple objectives, restoring habitat, adaptive management and rigorous methods of monitoring and evaluation. Together with his colleagues at ESSA, he has developed approaches to combining environmental impact assessment with post-project monitoring and adaptive management.
His academic background includes an Honours B.E.S. (Environmental Studies and Mathematics) from the University of Waterloo, and an M.Sc. in Zoology from the University of British Columbia. David is the author of over 40 peer-reviewed publications, and is an Adjunct Professor at the School of Resource and Environmental Management at Simon Fraser University. He has served on eight science advisory panels, including chairing the Independent Science Advisory Committee for the Platte River Recovery Implementation Program from 2009 to 2019. He has been an invited speaker on adaptive management at conferences in British Columbia, Ontario, California, Oregon, Washington, Louisiana, Washington DC, Spain and Germany. For his work on designing regional scale surveys of surface waters, he received the Bronze Medal for Commendable Service from the U.S. Environmental Protection Agency.
Outside of work, David is an avid telemark skier, hiker and photographer, a past Board member of the Northwest Wilderness Society, the chair of a Technical Advisory Committee for the  Nicholas Sonntag Marine Education Centre, a published poet, and a proud father of two talented sons.