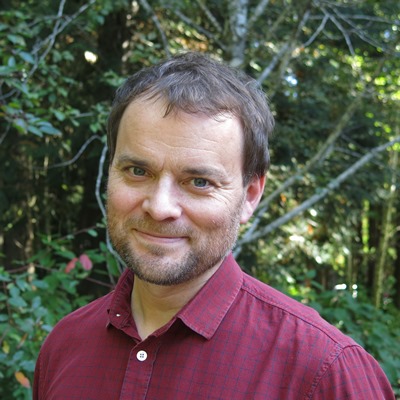 Hugh Stimson
Sr. Systems Architect
Key skills: programming, web, UI/UX, database, GIS, cartography, geostatistics, remote sensing, spatial ecology, modelling.
Hugh is an ecologist and environmental scientist with a background in software development and geospatial analysis. Hugh's work focuses on leveraging analytical methods and computation to improve ecological decision making, in particular around monitoring and restoration.
Hugh specializes in helping translate between different groups of people–scientists, knowledge holders, coders, community members–to facilitate meaningful collaboration to build tools and work on hard problems. He brings an adaptive approach to tool development and project coordination, focusing on iterative cycles of planning, doing, and learning, in order to discover and align goals and outcomes.
Hugh holds a BSc in Ecology from the University of Guelph and a Masters of Environmental Science (Environmental Informatics) from the University of Michigan. His graduate studies focused on the intersection of environmental science, remote sensing, and complex systems theory. His Masters thesis used aerial imagery and spatial pattern quantification to investigate self-organization of woody vegetation in the American drylands.
Hugh previously worked as a researcher in conservation GIS labs at the University of California, Davis, and the Smithsonian Institution. Prior to joining ESSA Hugh led a small freelance consultancy providing geoinformatics and web development capacity to coastal environmental and advocacy groups. He spent 8 summers planting over a million trees in clearcuts, mostly in Alberta.
Hugh grew up in Collingwood, Ontario, where he attended high school with his now-colleague Marc Nelitz (they have no memory of each other). Hugh now lives in East Vancouver. When not working Hugh enjoys outdoor travel, biking, novels, computer games, gardening, and history podcasts. He also likes flying kites but lives in a city with surprisingly little wind.