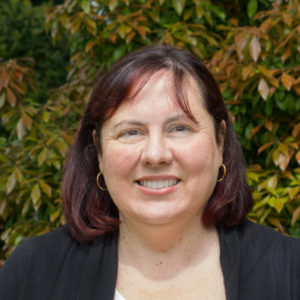 Laurelle Santana
Director of HR, Administration & Facilities
Key skills: operational management, recruitment, project coordination, technical writing and editing.
Laurelle Santana's work focuses on enabling the ESSA team to succeed in their corporate mission. She leads recruitment campaigns, provides support and coordination to the executive team, office management, research and document preparation and project administrative support.
Her scientific background includes experience as a research assistant in the Crater Mountain Wildlife Management area of Papua New Guinea (PNG). Her particular research focused on the microhylid species, many of these species that are only found in the jungles of PNG. These species completely bypass the tadpole stage, with direct development from egg to frog. Other international experience includes her role as a Governance Specialist, integrating social aspects into Information and Communication Technology project design to meet the needs of a diverse range of stakeholders. Projects spanned a wide range of cultural settings: Bangladesh, Honduras, Mozambique and Tajikistan. In addition to her scientific background she has experience working in a small Vancouver based company specializing in custom branded sustainable products, providing exceptional customer service and being a collaborative team player with a strong commitment to ethical sourcing, worker rights and environmental responsibility.
Laurelle holds a B. Science from the University of New South Wales, Australia, a Post-baccalaureate Diploma in Environmental Science from Capilano University, and a Master of Arts in Organizational Management from the University of Phoenix.
Beyond her executive coordinator role, Laurelle is also highly involved in affordable housing initiatives, in particular the housing co-operative model. She is an active member of the Charleston Terrace Housing Co-operative in Vancouver. She served as a member of the Board of Directors during a building remediation project and continues to lead the financial and operational activities of the co-operative. When not at work, Laurelle spends her time practicing yoga, travelling with friends and spending quality time with her husband and cat.