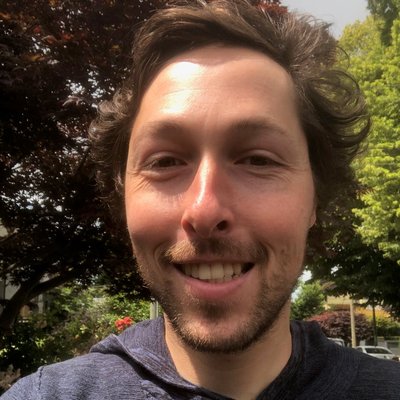 Matthew Bayly
Decision Support System / Tool Developer
Key skills:programming; spatial analysis and modelling; web development and data management systems; online maps, cartography and graphic design; technical writing and editing.
Matthew Bayly's work focuses on integrating information from various models, databases and real-time sensors into dynamic tools to support data visualizations and decision making. His broad background in environmental science and passion for ecological research fuels his interest in programming and web development as applied tools. Matthew enjoys the creative freedom and strategic design elements of programming. He also holds big visions for how all of this will revolutionize environmental management and decision-making writ large.
Prior to joining ESSA in June of 2020, Matthew worked as a spatial analyst and programmer for numerous research and monitoring programs within aquatic ecosystems. Matthew has an extensive programming background in R, and regularly works with other web-based frameworks and systems. Previous project applications have included linear network modelling to predict parameters such as stream flow or temperature for ungauged basins, cumulative effect assessments across large geographic regions, 2D hydrodynamic flow modelling of in-stream restoration projects, historical time series reconstruction of forest harvest and salmon populations, species distribution modelling and numerous other data-intensive endeavours that have required creatively synthesizing various pieces of information. Much of this work has revolved around fish or rare plant populations, stream ecosystems and their relationship with hydroelectric power operations, forestry, and adaptation strategies with climate change. Matthew's analytical expertise and relationship with these systems is also grounded in years of hands-on technical field work across British Columbia, Northwest Territories and parts of California and Oregon.
Matthew holds a B.Sc. in Biology from the University of Victoria and a M.Sc. in Botany from the University of British Columbia. He is also a Registered Professional Biologist with the British Columbia College of Applied Biology.
Outside of work, Matthew enjoys sailing, making interactive art projects, back country ski trips, exploring, and repairing/up keeping old sailboats.