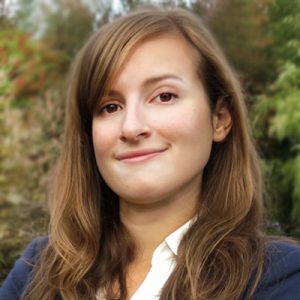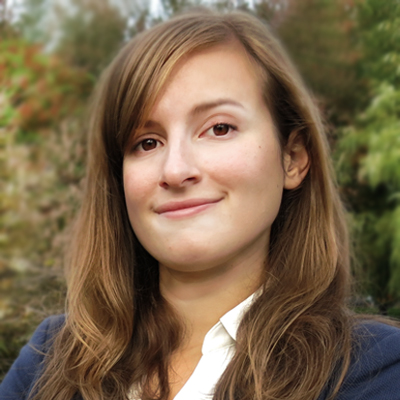 Natascia Tamburello
Sr. Systems Ecologist | Science Communications Specialist
Key skills: aquatic ecology, research, data analysis and visualization, technical writing and editing, science communications strategy, document layout and graphic design.
Natascia's work focuses on understanding, managing, and effectively communicating ecological processes in marine and freshwater systems. Her scientific expertise in aquatic ecology is complemented by training in communications, public relations, and graphic arts, which allows her to both show and tell a scientific story across a range of audiences.
In the short time since she has joined ESSA, Natascia has applied both her scientific and communications expertise to a wide range of projects related to aquatic ecology. Most recently, Natascia is co-leading the evaluation of high-level strategic support for the implementation of the Strategic Framework for Fishery Monitoring and Catch Reporting by Fisheries and Oceans Canada in commercial salmon fisheries along with Brian Ma; served as the fisheries and marine protected area technical lead on an international climate adaptation program evaluation for the Caribbean Community Climate Change Center; and is contributing to the development of an estuary characterization framework and coastal atlas of the Bay of Fundy for Environment Canada. From a science communications standpoint, Natascia has led the synthesis and communication of large volumes of information on the impacts of human activities on coastal and marine species of British Columbia for Fisheries and Oceans Canada; on salmon restoration programs in the Yukon for the Yukon Salmon Subcommittee; and on the current national status of climate change impacts and adaptation in coastal regions for Natural Resources Canada. Before joining ESSA, Natascia also accumulated seven years of professional experience in writing, editing, and illustrating scientific documents including peer-reviewed research publications, literature reviews, conservation status reports, and technical user documentation for field techniques, statistical methods, and software products. Natascia's skills are cross-cutting and she has applied them in a wide variety of disciplines, including fish and wildlife ecology, conservation planning, invasive species management, coastal habitat mapping, environmental assessment, and human health.
Natascia holds a B.Sc. in Biology from McGill University, where she worked on the communication behaviour of freshwater fishes, and a Ph.D. in Aquatic Ecology from Simon Fraser University, where she combined literature review, modelling, and field work to understand the spatial dimensions of effective management strategies for marine invasive species. She has also completed marine policy and planning training in the Ocean Policy program through the Center for Ocean Solutions at Stanford University and Marine Planning Advancement Training through the Nicholas School of the Environment at Duke University. Natascia also holds a Diploma in Public Relations and Communications from Concordia University, where she was trained in spoken, written, and visual communications strategy and design. She brings to her project work a unique blend of ecological knowledge, first-hand scientific research experience, writing and editing expertise, production-quality graphic design capabilities, strong organizational skills, and an attention to detail that ensures her work products are always of the highest quality.
Beyond her consulting work, Natascia is also a passionate supporter of science education and outreach initiatives in her community. She serves as a co-organizer of the Coastal Connection Vancouver networking event that fosters cross-sectoral collaboration between aquatic scientists; was a Senior Fellow of Environmental Sciences for the Future Science Leaders enrichment program at Vancouver's Science World for many years; contributes to environmental outreach curriculum development through Simon Fraser University's Planet Under Pressure program, and has contributed to organization of the annual British Columbia Science Outreach Workshop organized by the Science Charter for British Columbia. When not at work, Natascia spends her time hiking, climbing, and diving her way across the Pacific Northwest and beyond.