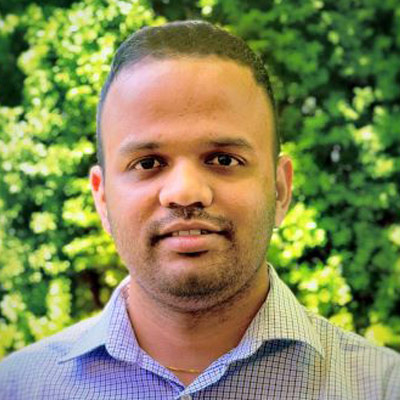 Nishanthan Yogeshwaran
Accountant II
Key skills:  Project Management, Accounting, Tax Preparation, Bookkeeping
The three most important aspects of Nishanthan' s role is in full cycle project accounting function, setting up projects, preparing invoices, tracking project status, monitoring completion of project management checklist, closing accounting adjustments to projects; Assisting in preparing month-end and year-end working papers and financial statements and thirdly preparing various reconciliation and management reports and analyses.
Nishanthan joined ESSA with 5 years of experience in the accounting field. He worked as an Accountant in B B K Partnership (PVT) Limited Sri Lanka – UK base Company for three years with responsibilities for gathering and recording client's day-to-day transactions, preparing special financial reports by collecting, analyzing, and summarizing account information and trends, .as well as quarterly and yearly bank reconciliations and posting, payroll processing, accurate, timely, and relevant recording, reporting, and analysis of financial information. After relocating to Canada, he worked as a Junior Accountant (Tax Preparer/Bookkeeper) Liberty Tax Services where he prepared personal tax, GST/HST & PST fillings, bookkeeping and payroll preparation, bank reconciliation, accounts payable and receivable, supplier statement reconciliation, including preparation of sales invoices and credit control.
Nishanthan holds a BBA (Hons) specializing in Accounting from the University of Jaffna Sri Lanka and an MBA in Accounting and Finance from University Canada West.
In his spare time, Nishanthan enjoys travelling, playing cricket, watching movies, and hanging out with friends.