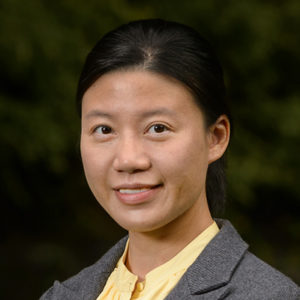 Tanya Chen
Chief Accountant
Key skills: accounting, project administration.
Tanya's work focuses on providing corporate accounting support to the ESSA team. She works with project managers on managing the financial progress of the projects, and liaises with clients to ensure accurate billing and payment collection. She also provides support in financial reporting and internal accounting analysis to the executive team.
Tanya has eight years corporate accounting experience. Her previous experience includes the Accounting Assistant role in an IT company and an ESL school. In addition to her accounting background she has experience working as a Business Analyst in the IT department of a large Canadian supermarket chain, providing exceptional document preparation and project coordination to the IT specialists. She has also volunteered in a biology lab to participate in a plant tissue culture experiment, and achieved a plant survival rate that even surprised the scientists because of her diligence and attention to details!
Tanya holds a BBA in Accounting from Simon Fraser University. She is a CPA, CGA since July 2017. When not at work, Tanya likes jogging, travelling, trying out different cuisines with friends and spending time with her bunny.