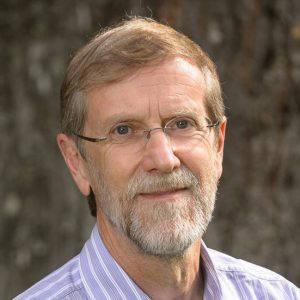 Tim Webb (Associate)
Disaster Risk Reduction and Terrestrial Ecosystems
Key skills: Disaster risk assessment, emergency management, requirements analysis, systems architecture and design, simulation modelling, project management, team leadership
Tim brings together a background in natural hazards risk assessment with practical experience in emergency management to develop tools and analyses for forecasting hazard consequences and assessing risk for emergency planners, policy makers, and responders. He is a software architect, systems analyst, simulation modeller, and emergency management professional with more than 30 years of experience designing, developing, and deploying advanced decision support tools. His work has focussed on providing mission critical information to managers and planners in the fields of emergency preparedness and response, natural resources, and environmental assessment and management. Tim has directed projects around the world and been the technical visionary and architect on a number of major systems projects in North America, the Middle East and Australia. His recent work has focussed on the development of tools for natural hazard damage forecasting and information management systems to fuse data from a wide range of different sources into actionable intelligence for emergency planners and responders.
In addition to his work in Disaster Risk Reduction Tim has worked extensively in the field of natural resource management including the application of ecological simulation modelling, analytical tools, and the techniques of Adaptive Management to a wide array of different real world management problems including watershed management, fisheries assessment and management, and forestry.
Tim is active in the volunteer community; he has been a search and rescue volunteer for more than fifteen years serving in the role of SAR Manager and also president of the Westcoast Inland Search and Rescue Society. Tim served as deputy Emergency Coordinator for the District of Tofino for a number of years and as director and co-chair on the board of the Clayoquot Biosphere Trust for six years.